How I Found the Best Child Care in Texas
It's typical that people intend to work hard for their family to secure their kid's future. But with the busy life, we are not able to take care of our children during our working hours. We don't even have time to pay attention to their school work and activities especially for a single mom like me.
During the first stage of my life as a single mom, I found it really hard to manage my time working part time and taking care of my two kids. During that time my first child needed to go to preschool. I tried sending him to the nearest day care in our area. After one year in preschool, I noticed that he had not learned anything at all. He likes playing more than doing some useful activities like writing or drawing.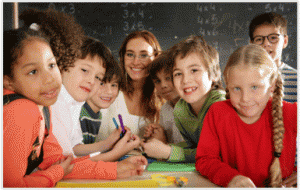 One summer weekend, while my sister and I were chitchatting I noticed my son was playing with his toy care while my sister's son of the same age was coloring his books. And so I asked my sister how was she able to teach her son so much even while working a full time job.
The Best Texas Child Care
That's when she introduced me to American Heritage Academy and Child Care Learning Center in Rosenberg Texas. And I must admit it is the best Rosenberg child care center. They are doing their best to provide outstanding child care from all children from babies to preschoolers. Their curriculum focuses on the child's physical, mental and social abilities. They actually teach instead of just letting the kids play and run around all day.
Now that I have a full time job with a nice position, my two kids go to the best child care center. I don't have to worry about my kids' education and safety because I know that American Heritage Academy and Child Care Learning Center provides quality education, a safe and secure environment and friendly loving staff.
It's time for you to know someone you can really trust. I really hope my story helped you realize that your child really deserves so much better.